About Me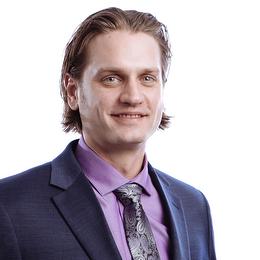 Languages: French / Français, English / Anglais
Following his lifelong passion for all aspects of Real Estate, Joel Duval would be pleased to assist you find the right property that meets your needs. With a diverse professional background Joel is detail oriented, has fine-tuned customer service skills, and understands the importance of both understanding and meeting his clients' needs. His results-oriented approach will help you ensure your next home is the right home for you. He is fluently bilingual and happy to provide service in the language of your preference.
 
Born and raised in rural Stormont, Dundas & Glengarry Joel Duval takes pride in the many benefits Cornwall and its surrounding communities have to offer its residents. An avid outdoors-man, he likes to take advantage of all the many recreational activities available in his community. He can often be found making use of the area's golf courses, Skidoo and ATV trails, boating, or simply enjoying a campfire with friends, family, and his two dogs at his Long Sault residence. In the winter he enjoys meeting new people through his participation in recreational hockey in several different communities. Rounding out his personal interests, Joel is mastering the art of wine-making and enjoys tending to his bees and awaiting his honey from the producer.
 
Joel has a genuine love for people and believes in giving back to his community and to humanity as a whole. Continuing the humanitarian work he did in Mexico while attending St. Lawrence College, he has volunteered for the Cornwall Agape Centre's Christmas Basket initiative since 2012 and looks forward to supporting this work in years to come.